I'M HYPEEEEEEEEEEEEEER!!!!! ZOMG the PV put me in such a state!!!!! o(≧▽≦*)o o(*≧▽≦)o Thank you soooo so much once again
techni_teddy!!!!!

First thing I did (after watching it 5 times XD ) was to IMMEDIATELY put it on my iPod!!! So for those who want the mp4, here it is on MU and SS.

My oh my, the boys looked SOOOOO SOOOOOOOOOOO HOT!!!!! I had a heart-attack EVERY SECOND!!!! <3 And I finally had to watch Sho-baby part that was cut in the preview!!!! *0* SO FREAKING HOT *nosebleed!!!* Must I add that all the "walking part" was THE ABSOLUTE AWESOMENESS!!!!!! *nosebleed again* (please someone give me tissues!!!!)

I totally felt like picspamming the PV like a crazy fangirl, so here it is, you've been warmed (ABSOLUTELY NOT DIAL-UP SAFE!)
(Beware of lots of Ohmiya SK butt touching XDDDD~)

It only started 2 seconds ago and I'm already nosebleeding o.,o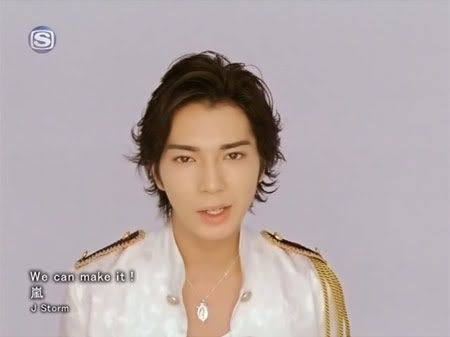 Oh-chan, I already said it, but you're absolutely gorgeous in this PV!!!



I love how Jun was all DoS on us just 3 seconds ago and now he's all dorkish XDDDD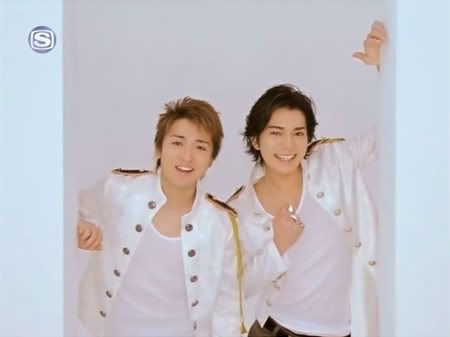 WARNING!!! Nino is going to be all groovy on us for the remaining 4 minutes!! ヘ( ̄▽ ̄ヘ)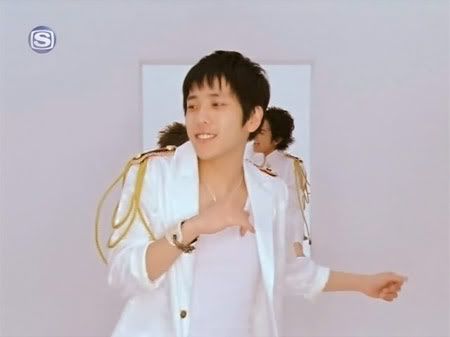 SHO-BABYYYYYYYYYYYY!!!!! *nosebleed*



OMG how can they be so sexy just standing around like that *ω*



Aaaaaaw, kawaii ne~ They're doing a heart!!! <3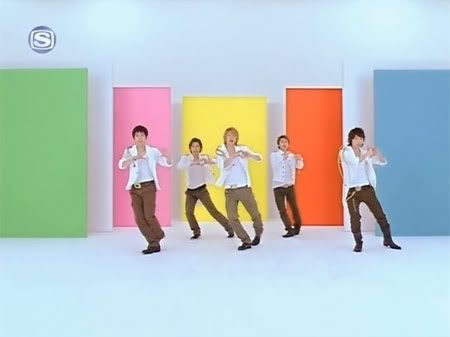 *0* *nosebleed* PLEASE SOMEONE GIVE ME A TISSUE!



So kakkoi my eyes are all sparkling!!!! ☆0☆



o.,o *tissue PLEASE* Jun's winks will be the death of me!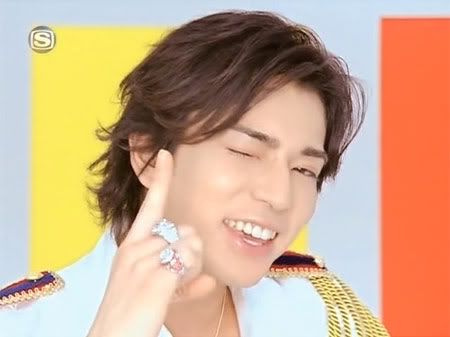 o.,o² Yes I'm a biased fangirl!!! OMG THE STARE!!!!!! <3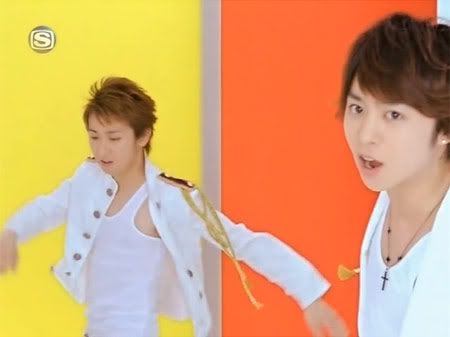 ROOOOOOFL *no words to describe that XDDDD*



At first I was all "Aiba-chan, why do you look so sad...."



"... and lonely, that's not like you", we're not used to see him like this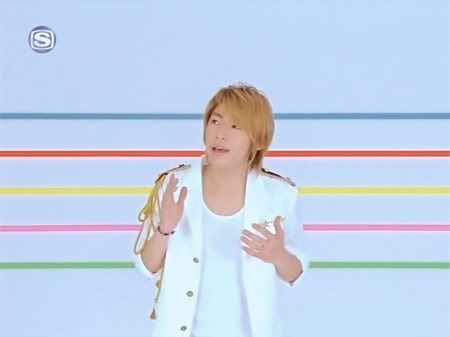 And then.... THIS ABSOLUTE BAKA HEAD MOVEMENT THAT KILLED ME DEAD XDDDDDDD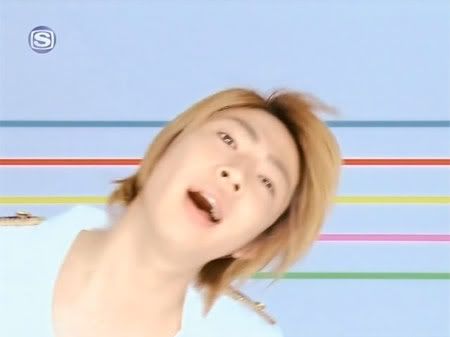 KAWAIIIIIIIIIIIIIIII <3



Can you resist the puppy look? Because I can't orz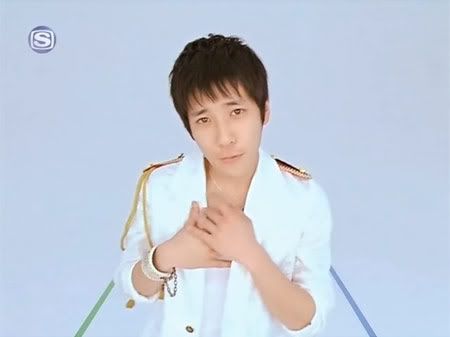 OMG! Nino is all groovy on us again XDDDD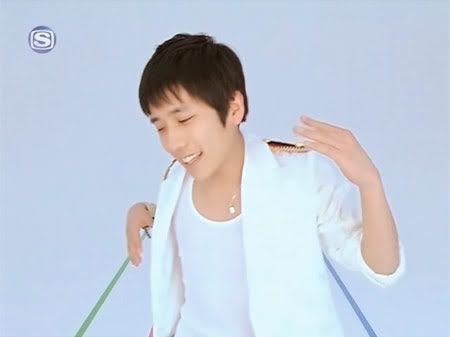 I SAID I'M BIASED!!!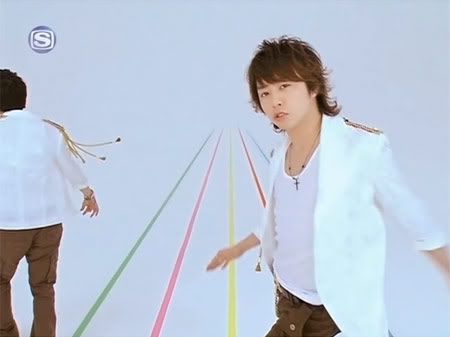 REALLY BIASED!!! <3<3<3<3<3<3<3<3<333333333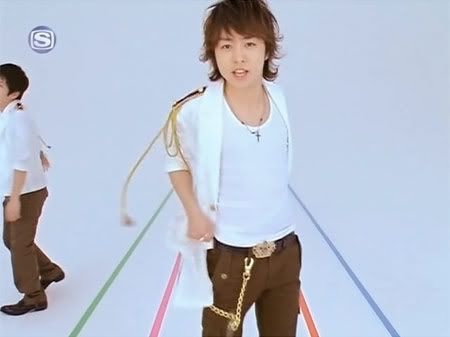 SAKURAIBA RABU <3<3<3<3<3 Nino is all "Oh-chaaaan~ I'm feeling lonely, come here pretty pleaaaase"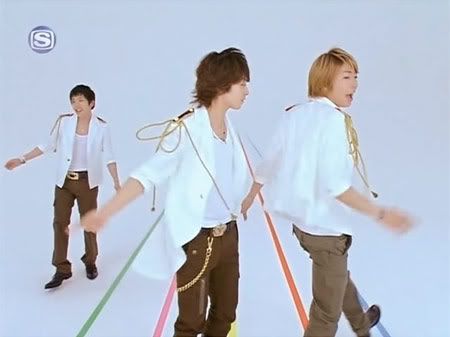 Oh-chan: "I'll come but don't start grabing my butt m'kay"



Hubby & Wifey on the right doesn't seem to care
Nino:"...." *we don't know where he's watching*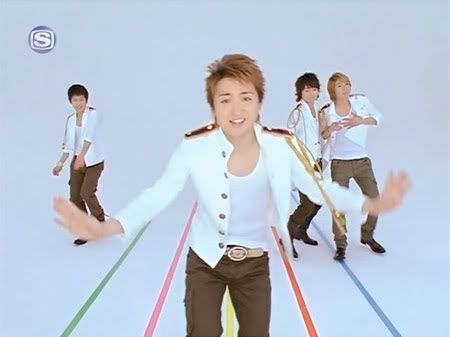 Nino: "Of course I won't touch it"



Nino: "..." *we still don't know where he's watching*



ARASHI WANTS YOU (.......... *nosebleed*)



Don't forget that I'm biased



The one billion dollars question: WHERE IS NINO'S LEFT HAND?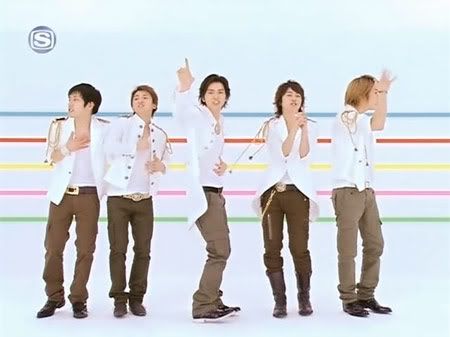 Ohno: "@#%$£!!!§11 Stop it already I said!!!"
Nino: "..." *doesn't seem to be listening*



GEEZ!!! GIVE ME A BOX OF TISSUES!!!! *nosebleed again*



NINO let go of Riida's butt IS ALL GROOVY ON US ONCE MORE!



OMGOMGOMGOMGOMG!!!!!§!11§!1 BABY WALKING LIKE A MODEL SDAFLMKJADSMLFJAKSDJFMALJFAF!§!!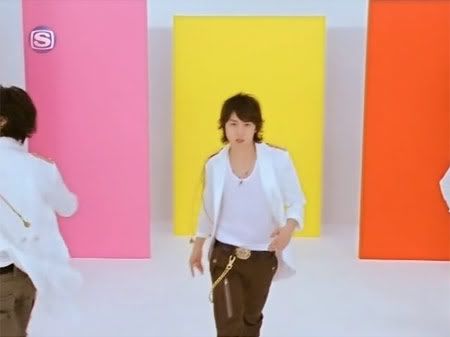 He's like... TOTALLY MAKING LOVE TO THE CAMERA *0*



I TOTALLY loved that movement in the choregraphy, especially watching Jun and Aiba making it!!! I also find that Jun was the best at doing the choregraphy, he was at 300%!!!



HAI!!!! I'LL GO ON AND ON!!!! (please give me a tissue!)



Riidaaaaaaaaaaa~ you look so happy and kakkoiiiiii <3<3<3<3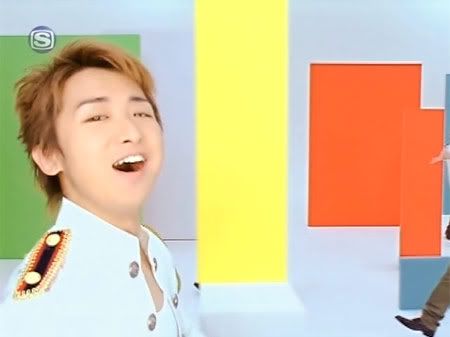 ZLOLOLOLOL @ Nino and Sho in the back!



FINALLY got to see it without Jun's head poping up!!!!! ABSOLUTELY GORGEOUS *0*



RIIDAAAAAAAA I RABU YOU SO MUCH!!!



Like... SO SOOO MUCH!!!!!!!!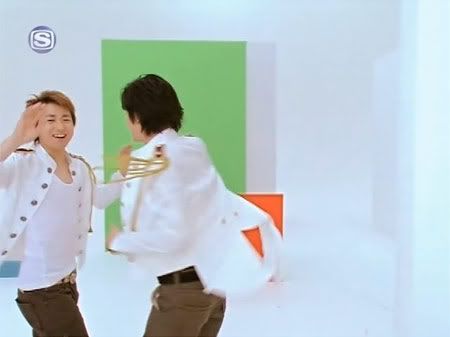 <333333333333333333333333



Nino wants your butt



I absolutely adore this part! Oh-chan is all "We're a big happy family, we're Arashi!" <3<3<3<3<3
I remember Sho was once told he was the real leader and he replied "Ohno is Arashi's protector", you can sooo fell that on this part of the PV <3



Grabing Sho-baby's back <3



Then Jun's <3 *Arashi rabu*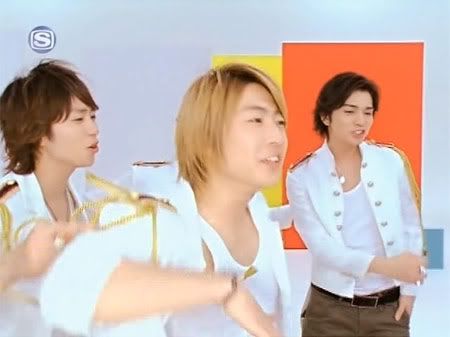 Nino wants to grab something too (we don't know what it is thought... hum)



Arashi still wants you OMG YES PRETTY PREAAAAAAAASE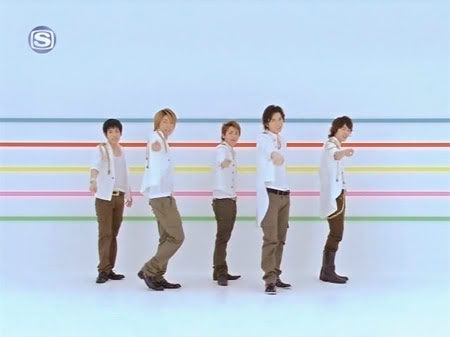 Loved the end of the PV, with the scene changing every now and then, absolutely great! (and the choregraphy <3)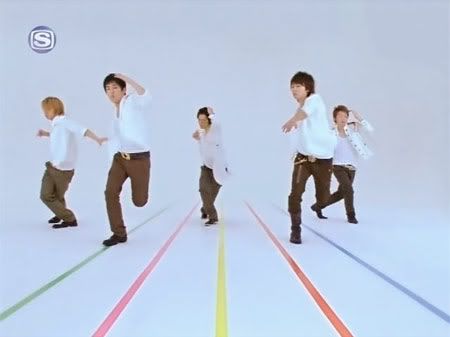 WTF? Arashi's ballet again XDDDDD~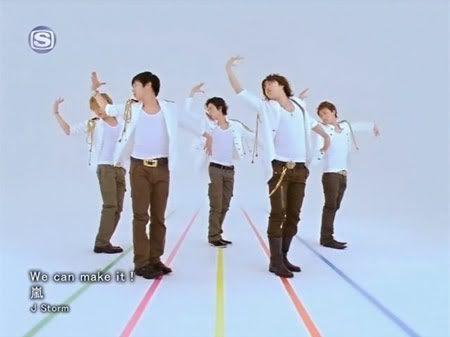 KAKKOIIIIIIIIIIIIIIIIIII!!!! Aaaaaaaaaaah it's the end T0T
But now, YOU CAN MAKE IT!!!! <3




I thought this was going to calm be down, but IT'S NOT XDDDDDDD
Still, I'm off to bed now (ALL HAPPYYYYYYYYYY)